(Left: Obe Keno, Right: Ms Bella)
I, Obe Keno, am so elated to be welcoming YOU to Episode 5 of the YOUNG AND BOOKED SERIES.
Here with me today, is our guest, DRUMROLL PLEASE!……
A thriving Book Marketer/Seller and Bookstore owner, Ms Oluoha- Njionye Chinwendu Bella. And she is going to answer some pretty interesting questions about her personal life, growth and goals as a Book Marketer/Seller in Nigeria for us, so please grab some popcorn/a friend if you can, stay tuned and ENJOY!.
Keno: (smiling brightly) Welcome to the YOUNG AND BOOKED Series Ms Bella, thank you for having this interview.
Ms Bella: (smiles) Thank you Keno, for having me as a guest on this stimulating series, I admire what you're doing on the blog and if you're reading this, THANK YOU.
Keno: Absolutely. Readers, we really appreciate your support on the YAB Series!. Now, to kick things off Ms Bella, I'll start by asking the first question we have for you today…..What made you decide that you wanted to work as a Book Marketer/Seller and start-up your bookstore: BellaBooks.
Ms Bella: (smiles) It's almost funny really. I decided to start selling books because my friends would borrow my books without returning them or returning them in a not-so-good shape. So after many episodes like that, I decided to help them sort the book issue out by selling to them. I was also looking for a side hustle as a student back then. That was basically how I started!. I did not have any big plans or grand dreams for it but it was just God's will, I suppose.
Keno: (nods) Wow….interesting story. I can imagine how you felt whenever they returned your books in bad shapes (laughs)……Okay, that brings me to Question 2, What do you like most about being a Book Marketer/Seller in Nigeria?.
Ms Bella: (smiles) What I like the most is that the Book Selling Industry is NOT competitive at all, in my opinion. Everyone complements each other. There is no bad energy.
Keno: That really sounds nice. Question 3, What do you like least about being a Book Marketer/Seller in Nigeria?.
Ms Bella: (shrugs) What I like least is Nigeria's currency rate. Importing books is really expensive as our currency rate does not have much value. Then there's also issues with shipping and Customs. To be honest, it is quite taxing. Sometimes customers do not understand all that's involved in the process: buying books from abroad with our currency rate, the shipping rates etc. If our currency had higher value and shipping rates were fair then books would DEFINITELY be cheaper.
*Note: Customs is an authority or agency in a country responsible for collecting tariffs and for controlling the flow of goods into and out of a country.
Keno: (nods) I can imagine…. that whole process must not be easy to handle. Which brings me to Question 4, Despite these struggles, how do you keep yourself motivated as a Book Marketer.
Ms Bella: (smiles) What keeps me motivated is the impact I am driving!. On days when I feel bad because of the challenges and all that, the fact that people reach out to me, and they express gratitude for the impact a book I recommended and sold to them had on their life. THE IMPACT!. Like when you start selling books, you at first do not really realize the impact a book you sell to someone could have on their lives!. An impact that possibly would have been lost if you were not in the business. That is what keeps me going on bad days. It is life transforming!.
Keno: Wow, I had never really thought of that. But then, I'm not a Book Marketer (laughs)…. that is really good, Ms Sandra. I'm glad the impact you're making on lives by selling/recommending books keeps you motivated…..Question 5, As a thriving Book Marketer, what advice would you give to someone who wants to start selling books and to marketers in general?.
Ms Bella: Well I'd say, decide the kind of books you want to sell. Know that you CAN be successful as a Book Marketer/Seller. People, YES, NIGERIAN PEOPLE, read and buy books a lot. Take that from me. I know how many books I sell in a month!. Just gradually begin to build your tribe of people who love to read and who will love to buy books from you. Be consistent. It takes time you grow in any niche. I have been selling books for roughly 6 years now and some people see me and assume I started just yesterday. Stay consistent and you will grow with time. Also spend the money you get from selling books wisely. Pay yourself a salary and reinvest the rest!. That is how you can begin to build a large catalogue of books for your business.
Keno: (smiles) Wow, such great advice. I hope that helps someone reading this!. Question 7, Do you have a team that works with you, if yes, how do you help them work more effectively?.
Ms Bella: Yes, I have a team. How I help them work effectively; I have SOPs (Standard Operating Procedures). I have templates where I answer FAQs (Frequently Asked Questions) regarding my Bookstore. I make myself accessible to them. I have been blessed with a good team, I pray before employing anyone. They sometimes make mistakes but they are amazing and they do their jobs really well. I mostly work with contract staff until we grow in capacity to employ more permanent staff.
*Note: A contract staff is a worker who has a temporary contract to do a particular piece of work, but is not an official employee of the company/business who they are working for.
Keno: (smiles) It sounds like you have a really smooth process for running your business. That's great. Question 8, Which genre is the hardest to sell from your experience as a Book Seller in Nigeria?.
Ms Bella: The genre that is hardest to sell….. I think it depends on the tribe you build honestly. There is no particular genre that is hard to sell depending on your customer tribe. Some people are selling children's books, some are selling novels, self help, thrifted books etc and they are THRIVING. So it is up to the Seller to choose a genre they feel they can build a good customer base around.
Keno: (nods) Okay….. that makes sense. Question 9, Which genre is the easiest to sell from your experience as a Book Marketer in Nigeria?.
Ms Bella: The genre that is easiest to sell…. from my experience I'd say it's "Self-Help". That is, books on Personal Development. Because you don't sell "Self-Help" to just one set of customers, unlike selling a genre like Children's Books, for example. Almost everyone wants to improve themselves, become better at something. Also, people can buy books on Personal Development to gift their family members, friends, loved ones, even employees!. It is easier to build a customer tribe around the "Self-Help" genre. I started with that and later included other genres.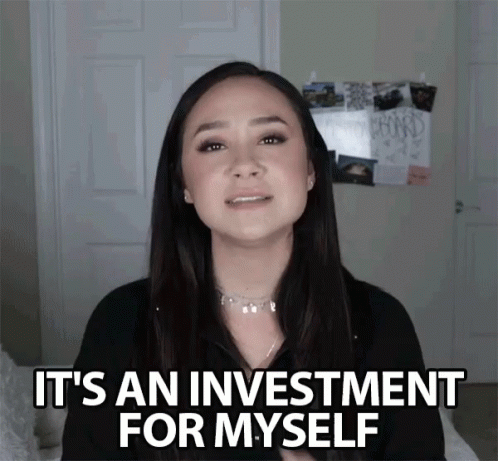 Keno: (nods) Your theory really makes sense. I hope it will be helpful for someone reading this. And now the last question, What're the benefits of your brand/business that you can 100% proudly boast of?. Like, why should someone interested in buying books should make a purchase from you?.
Ms Bella: (smiles big) Great question. The qualities of my business that I can proudly boast of include these: You get exactly what you order for. Yes, what you order is what you get!. We give money-back guarantee if for instance, you buy a book from us and somehow it's damaged or in bad shape. You can trust us to take responsibility and give you a refund or replace the book. We give THE BEST book recommendations in town!. Like you can ask ANYBODY and they'll tell you (laughs) if you have an area of interest and you don't know the book to buy, we're your people!. We will give you the best recommendations. Lastly, we sell books at affordable prices and every book order comes with FREEBIES!. You just need to experience life with BellaBooks, really!.
Keno: (smiles) Yes, we do!. And I personally can't wait to do so…..Thank you, Ms Bella for this interview and for being our guest on the YOUNG AND BOOKED Series.
Ms Bella: It was lovely to do this with you. Thanks for having me. Dear Readers, I would LOVE to connect with you on Instagram or email me: bellabooks.bookstore@gmail.com!.
Keno: Also, amazing readers, please follow our Instagram page @taleofthebook if you aren't already doing so!.
Please leave a comment if you enjoyed reading this or if you learnt something from the interview!. And please copy the link and SHARE with others. Sending you love as you do!♥️💐
Thank you for reading YOUNG AND BOOKED Series 1: Episode 5. You are an AMAZING human!. See you on the next Episode!.
*If this is your first time visiting this blog, please read more about the YOUNG AND BOOKED SERIES here…..
Join the TOTB Instagram community to get notified about new blog posts. Stay updated on exciting book recommendations/reviews!.