(Left: Obe Keno, Right: Ms Sandra)
I, Obe Keno, am so stoked to welcome YOU to Episode 4 of the YOUNG AND BOOKED SERIES.
Here with me today, is our guest, (DRUMROLL PLEASE!) a spectacular Author, Ms Chuka-Manyike Sandra Chidinma. And she is going to answer some pretty interesting questions about her personal life, growth and goals as an Author for us, so please grab some popcorn/a friend if you can, stay tuned and ENJOY!.
Keno: (smiling brightly) Welcome to the YOUNG AND BOOKED Series Ms Sandra, thank you for having this interview.
Ms Sandra: (smiles) Thank you Keno, for having me as a guest on this inspiring series, I admire what you're doing on this blog and to everyone reading this, THANK YOU.
Keno: Absolutely. Readers, your support on the YAB Series is a big part of WHY we keep going!. Now, let's kick things off Ms Sandra, I'll start by spilling the first question we have for you today…..What do you like best about writing a book?
Ms Sandra: What I like most about writing a book is the feeling that comes with it. Before I write a book, I try to live out each character's life in my head. I enjoy that feeling of literally seeing life from my characters perspectives.
Keno: (nods) That's interesting. Question 2, What would you say is your goal as an Author?.
Ms Sandra: (smiles) I like that question…..My goal as an Author is to create a solid foundation for young Authors in Nigeria, because truly writing is underrated. It's difficult to get a stance as an author. I also want to change the notion that we ALL have to write African related books to get accepted in the literary world as writers.
Keno: (smiles) Wow, that is quite a goal. I really support the motion that we don't all have to write African-themed book to be accepted as writers….. Question 3, As a young author in Nigeria what has been your greatest struggle?.
Ms Sandra: (shrugs) My greatest struggle as a writer is that I easily get unmotivated. If I'm not selling as much as I should or getting enough views, I stop doing anything for a while. But I've come to realise it's not my fault and sometimes it is not really the marketing that is the problem. I think people don't read much anymore to be honest. And the fact that we are supposed to follow a specific way so as to make sales just does not sit right with me.
Keno: (nods) I have to say, I like your honesty. Yes, being an Author and selling your books is definitely not easy, so I have to ask this….. Question 4, Despite the struggles you face as an Author, why do you keep on writing?.
Ms Sandra: (smiles) I keep writing because I BELIEVE it is what I was made for. There are voices in my head that guide me and even when I try to ignore them, I find myself writing every single thing I hear (*inserts laughing emoji) and it suddenly becomes a story. So I feel like I always have a story to tell.
Keno: Wow, that is interesting. I like that you believe in what you do despite the struggles. Question 5, What advice would you give to a writer working on their first book?.
Ms Sandra: My advice?. Just start writing, no matter how stupid or out of place you think what you have sounds, write it down. Do not listen to anyone that wants your work to fit "perfectly" into a particular genre, after all, all genres were created by someone, So why can't you create yours?. Keep your head straight and do what makes you happy, because writing is truly beautiful especially when it comes from within and not when you tailor it to fit in.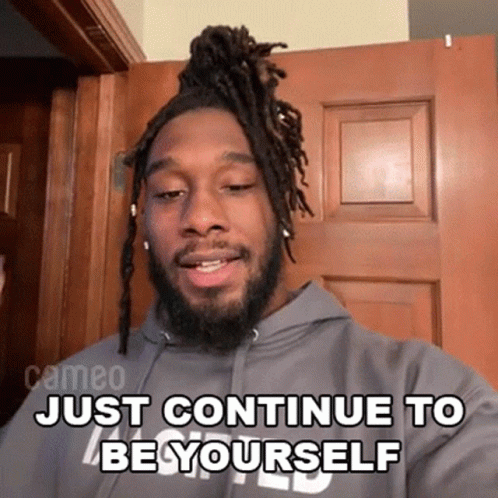 Keno: (smiles) Hmmm… that is deep. I love it!. Question 6, What drove or inspired you to write your book "MAFIA PRINCESS"?.
Ms Sandra: That is something I really can't remember, because "MAFIA PRINCESS" is a modified version of a book I wrote when I was 14. I found the piece during the covid-19 pandemic, so I can say that the old piece was the inspiration for the present one. But for the original copy, I can't remember what inspired it.
Keno: (smiles) Okay. Question 7, What is the major lesson you want to pass to your readers through your book, "MAFIA PRINCESS"?.
Ms Sandra: The major lesson I want to pass through is that: "Evil prevails over good only for a short while", if you go through my book you'd see that the main character Mia, suffered a lot, from the house slaughter which claimed her parents' lives, to trying to find a voice for herself and all that. At the end she did find her voice, the villains got exactly what they deserved. So in one sentence, I tried to pass the message that it pays to be good and evil really gets you no where.
Keno: (nods) That sounds like an interesting piece of art!…… Question 8, What do you feel is the best way to market books as an author?.
Ms Sandra: Sincerely, I am not so sure.Amazon kdp is great. And then there's Starxbud.com, they have a place where writers can put up their book and make sales. It is quite user-friendly.
Keno: (smiles and nods) Okay!. It was wonderful having you with us, Ms Sandra. Thank you for this interview and for being our guest on the YOUNG AND BOOKED Series.
Ms Sandra: It was lovely to do this with you. Thanks for having me. Dear Readers, I would LOVE to connect with you on Instagram and Twitter.
Keno: Also, amazing readers, please follow our Instagram page @taleofthebook if you aren't already doing so!.
Check out Ms Sandra's book "MAFIA PRINCESS" You might be interested in adding it to your To Be Read List!.📚
Please leave a comment if you enjoyed reading this or if you learnt something from the interview!. And please SHARE with others. Sending you love as you do!♥️💐
Thank you for reading YOUNG AND BOOKED Series 1: Episode 4. You are AMAZING!. See you on the next Episode!.
*If this is your first time visiting this blog, please read more about the YOUNG AND BOOKED SERIES here…..
Join the TOTB Instagram community to get notified about new blog posts. Stay updated on exciting book recommendations/reviews!.