(Left: Obe Keno, Right: Ms Rimma)
You are welcome to Episode 17 of the YOUNG AND BOOKED SERIES.
Here with me today, is our guest. Meet Ms Rimma Onoseta, a Nigerian writer whose work explores identity, familial bonds, and the colonial corruption of African spirituality.
She is going to answer a few insightful questions about herself, her journey and perspective as a young author in Nigeria for us, and I know you'll enjoy this so please grab a seat and let's get right into it!
Keno: (with smiles) Welcome to the YOUNG AND BOOKED Series Ms Rimma, thank you for having this interview.
Ms Rimma : (smiles) Thank you Keno, for having me as a guest on this amazing series, I love what you're doing on this blog!.
*pssst….Hey YOU reading this, thank you for joining us in promoting the Nigerian Book Industry!.
Keno: (smiles) Alright, I'll begin by spilling the first question we have for you today…..How did you first step into the art of writing and what does writing mean to you as an author?.
Ms Rimma : (smiles) As a kid, my favourite pastime was getting lost in books. Books were my safe space. Writing is an extension of that safety. Writing to me is freedom. It's self-care. This might sound pretentious but it's my destiny. It's what I was meant to do and I'm so grateful that I found my purpose.
Keno: (nods) It definitely does not sound pretentious to me. I love that you recognize writing as your purpose. Question 2, What inspired you to write your debut novel "How You Grow Wings"? (be it a series of events or an individual).
Ms Rimma: (smiles) I used to think of writing as something to pursue when I was older and wiser. Then in the span of a few months I came across books by Yaa Gyasi, Tomi Adeyemi and Ayobami Adebayo. These young black authors inspired me and made me realise I didn't have to wait. I had a story in me and all I had to do was start writing.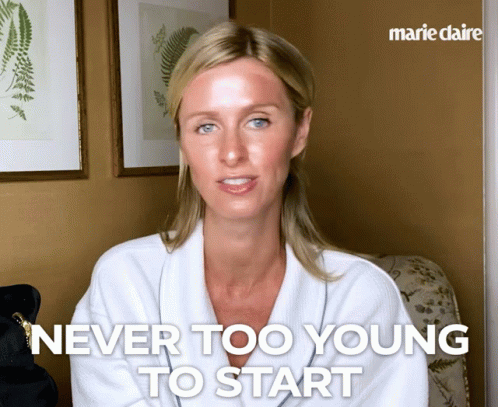 Keno: Hmmm, older and wiser….a lot of times we fail to move forward because we discourage ourselves factors like that. I'm glad you realized you could do it young! So Question 3, What central message, if any, do you want you to pass to readers through your book?
Ms Rimma: (nods) At the heart of it, "How You Grow Wings" is about navigating a community that has failed you. For some people, home is not a safe space. And people can be forced to do unsavoury things when seeking safety. I'm hoping that by the last page, readers will understand why certain characters made certain decisions and find it within themselves to show the characters grace. And in doing so maybe extend that grace into the real world.
Keno: (nods ) I would be lying if I said I wasn't majorly interested in your book! Question 4, How would you describe the concept of "success" as an author?
Ms Rimma: (smiles) Success is a reader picking up my book and feeling seen. It's a reader finding peace and/or power in the pages. It's a reader connecting with characters in a way that makes them feel less alone, makes them feel understood, makes them just feel.
Keno: (nods) Lovely. Question 5, When you first started writing your book, did you plan to publish it? Or you were just writing it as a way of expressing yourself?
Ms Rimma: I started writing for me. Being a writer was a childhood dream. I just wanted to prove to myself that I could do it. It was when I was about two thirds of the way done that I realised I had something here. I had a story that deserved to be told. So I set about figuring out how to get the book out in the world.
Keno: (nods) That's so lovely. Question 6, What was the biggest struggle you encountered while writing your book?
Ms Rimma: My stories are mostly character driven. I love getting into a characters minds and figuring out what makes them tick, what makes them "them" Sometimes I can get so focused on it that I have so much character work but not enough plot and that can slow down the story. When you're writing a novel, you get so attached to the story that it's hard to see the flaws. I was really lucky to find trusted friends and amazing agents who understood the characters. Their feedback was invaluable and it helped me figure out what was missing. It's easy to be defensive when you get feedback. I like to step away from the story and take my time to think through the notes I received with an open mind. So when I go back to revise, I'm editing with fairly fresh eyes.
Keno: (nods) I hope that will be helpful for someone out there. Question 7, How would you describe the process of getting your book published by a publishing agency? Was it difficult?
Ms Rimma: (smiles and nods) It was a very long process. I started writing this book December 2016 and it was published August 9, 2022. Publishing can be painfully slow at times. There were long stretches of silence that made me anxious and made me doubt but in the end, everything worked out the way it was meant to. It took about 9 months of querying to get my first agent. We went on submission and over the next year and a half, we kept on getting similar feed back "the book was good but there was something missing" Then my agent left agenting to pursue other endeavours. She passed my book along to another agent in her firm. That was a scary time because my first agent and I really connected and I was worried a new agent wouldn't understand the story I was trying to tell. Thankfully my new agent was just as fantastic and enthusiastic about my book. After our first conversation it was clear that my book was in good hands. We took all the feedback we got from all the rejections and used it to revise. After a few months of revision we went on submission and a few months later I had an offer. And then more offers came in! I was so overjoyed and overwhelmed. Getting multiple offers after almost two years of rejection was wild.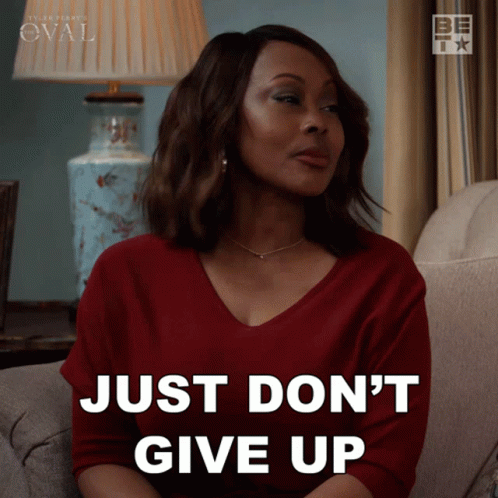 Keno: Thank you for being so honest and inspiring on this particular question. You didn't give up and I know it will encourage someone else not to! It definitely encourages me. Question 8, If you were to describe your book "How You Grow Wings" in a sentence, what would it be?
Ms Rimma : (smiles) "How You Grow Wings" is about two sisters breaking free of their oppressive home or in other words justifiably angry girls choosing themselves.
Keno: (nods) Hmmm. I know personally that a lot of people can relate to this beautiful storyline. Finally, Question 9, What would you like readers or followers to expect from you in the future? Are you working on any new books or projects?
Ms Rimma : I'm currently in a screenwriting program so writing scripts has currently taken over my life. But I'm also currently revising Book 2, which has been so much fun to write! Book two also follows angry girls (very on-brand of me. Lol) It's also a YA Contemporary novel. Book 3 is going to be very different though. I read across genres and I want to write across genres. I want to try my hand at everything. Romance, mystery, thriller, fantasy. Everything!
Keno: More angry girls! (Laughs) I don't even know why exactly but I'm personally so happy for you and I love that you didn't throw in the towel when you probably had enough excuses to and you're moving forward in the process of developing yourself as an author!. You are inspiring. It was lovely to have you, Ms Rimma. Thank you for this interview and for being our guest on the YOUNG AND BOOKED Series.
Ms Rimma : It was a pleasure to do this with you. Thank you for asking these thoughtful questions. Dear Readers, I would love to connect with you on Instagram.
Keno: Also, this is your invitation to join our Instagram community @taleofthebook if you aren't already with us!. And you might want to check out Ms Rimma's book "HOW YOU GROW WINGS".
Did you like something? Did you learn something from reading this interview?. We'd love to hear it…Leave a comment below or SHARE with others (please do one of those)!. Sending you love as you do!♥️💐
Thank you for reading YOUNG AND BOOKED Series 1: Episode 17.Each time you read, you are showing your support for the cause. See you in 2 weeks on the next Episode!.
*If this is your first time visiting this blog, please read more about the YOUNG AND BOOKED SERIES here…..
Join the TOTB Instagram community to get notified about new blog posts. Stay updated on exciting book recommendations/reviews!.